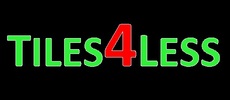 We so appreciate the time people take to give us feedback. It means a lot to our whole team.
Also provides first hand validation of the efforts we put in to provide a fast, well priced and efficient service and the good quality of our products.
Testimonials - a few of our most recent
Great value and quality
Product: Carrara Penny Round Marble Mosaic 20mm
Posted By: Jason Scott 19 July 2019
"Service was A+ super fast delivery well packaged and communication and speed was fantastic. Would use again and the price for the quality was very good."
"Thank you so much for such amazing service, I really, really appreciate it
Jo" Customer Feedback Jo NSW 12/7/2019
"Our tiles just arrived! Thanks so much for all your help getting them to us so quickly!
Amazing service! Lovely working with you :)"
Email 2/7/19 Willow, NSW
"Just wanting to congratulate you on your professionalism !!!! Tiles were ordered 25/6/19 at around 10am....TNT Couriers arrived here at 9-30 26/6/19.....No hesitation in recommending you to anyone & everyone....It's a pleasure dealing with your company.. You kept me informed..The whole transaction was a breeze, Well Done"
Emailed 2/7/19 Cyndea, NSW
"I would like to commend you on your outstanding customer service. I ordered my tiles and they were much cheaper than anywhere else and that's including postage. I was informed through out the delivery process, super fast delivery.
The tiles arrived well packaged and un damaged.
So happy with my purchase. It is rare to do online purchases with such minimal fuss. I am telling everyone I know how fantastic your company is because I highly recommend you. Great job !!"
Emailed through our Contact Us Page 23/6/19 Caroline, SA